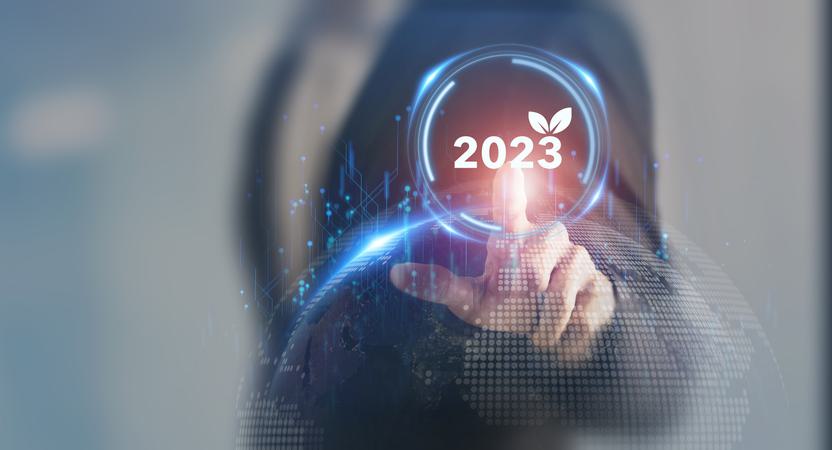 Simple tips for saving energy and money in 2023
Unfortunately, while we said goodbye to 2022, the energy crisis remains and is likely an issue for the foreseeable future.
The Government has recently announced that there will be extended support for certain industries under the Energy Bills Discount Scheme, which will come into effect on 1st April 2023 for a 12-month period, following the end of the Energy Bill Relief Scheme on 31st March 2023.
Although the energy markets remain unpredictable for the year ahead, there are some changes you could consider to help manage your energy requirements and protect your business from future price shocks.
Energy Saving Week begins on 17th-23rd January 2023, so it's a great opportunity to review your energy consumption and put future plans in place to improve the energy efficiency of your business.
We've put together five simple tips to help you save energy and money in 2023:

1. Control your business energy use and waste
Monitoring the energy consumption for your business is a great way to start making savings. If you know where your money is being spent, you can easily identify energy-saving opportunities and reduce energy waste.
If you're a client of ours, we can help you monitor your energy by providing you with access to CECIL, a portal that shows you full and detailed data about your energy across electricity, gas and water, including contracts, billing and usage, all in one place. You can also check usage patterns and exceptions reporting e.g. a spike in energy usage outside of business hours could indicate something has not been switched off.
2. Switch to a flexible energy contract

Exploring the option of flexible energy purchasing can help ensure you are not exposed to take or pay obligations leaving you exposed to penalties for reducing your energy consumption. As you purchase energy in blocks for up to four years in advance, it can also help to protect your business against future price surges. For more information, you can download our flexible energy eBook.
3. Purchase energy-efficient equipment
According to the Department of Energy & Climate Change, the average business could reduce their energy bills by 18-25% by installing energy efficiency measures. Central Government or your local authority may provide tax incentives for purchasing energy-saving equipment for your business. For more information, you can download our Carbon Solutions Brochure.
4. Avoid energy waste
Sounds almost too obvious to mention but there are many ways you can avoid energy waste, simply by making small changes to daily habits. Some of the most basic measures still get regularly overlooked. Think about turning off non-essential lighting outside of business hours, and ensuring that all thermostats are set to an appropriate temperature (perhaps a degree or so lower than you had previously worked to).
It is estimated that the average business wastes 10-20% of its purchased energy.
5. Invest in clean energy
Renewable energy sources are a long-term solution to improving energy efficiency in addition to reducing greenhouse gas emissions. Businesses are being encouraged by the Government to invest in small-scale electricity generation via mini wind turbines, solar panels and on-site hydro sources.
Start saving now
Applying these tips can lead to big cost savings and it's never too late to start.
If you need support with your journey, please get in touch with us on 01737 556631 and we'll help you find the right solution for your business.