CECIL

client portal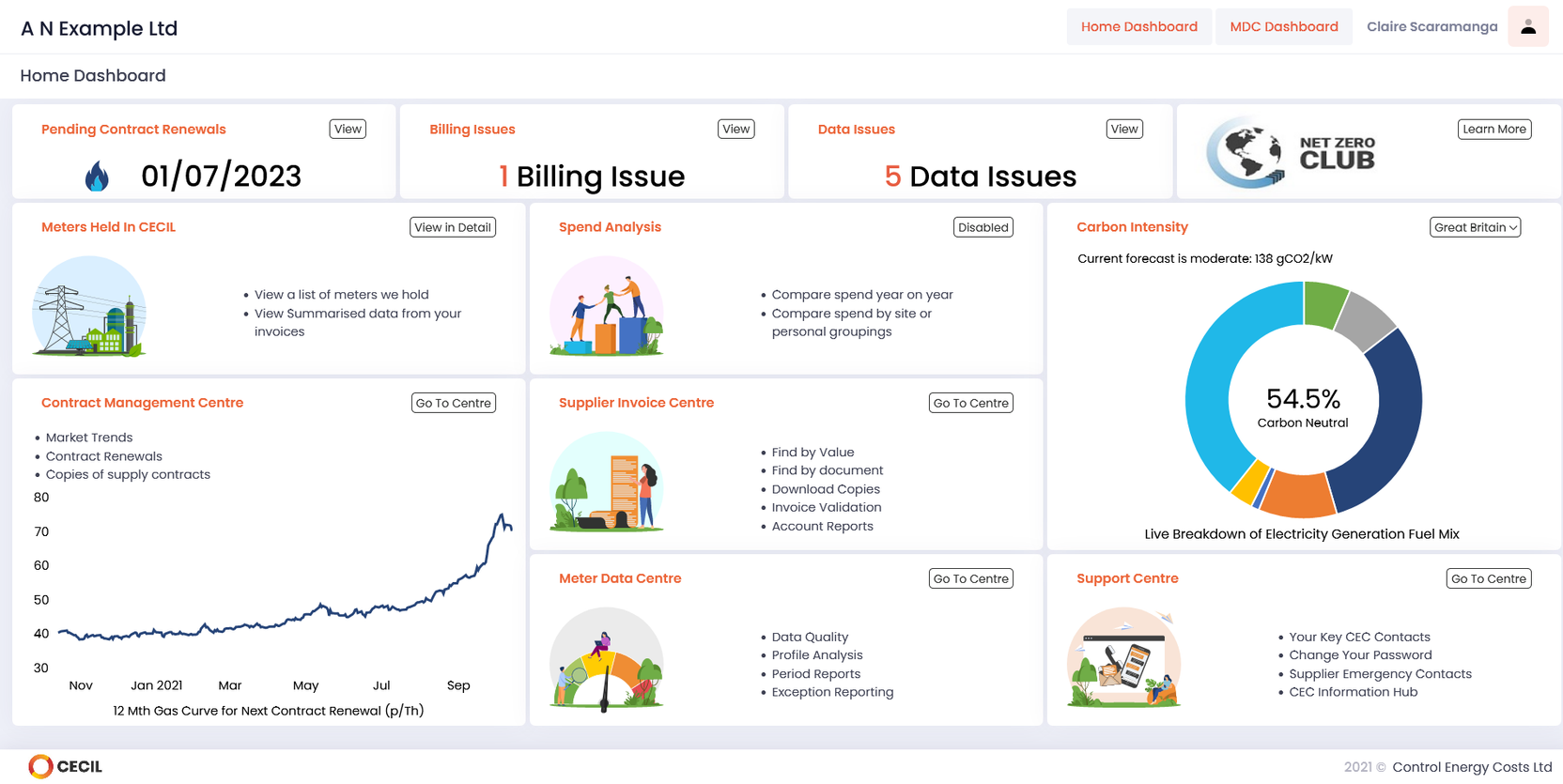 Here at Control Energy Costs, we have launched our new and enhanced client portal, CECIL, which can help you understand your costs, reduce energy wastage and put you on the right path to net zero.
Whilst CECIL has been around for many years, we have completely redesigned and rebuilt the portal, making it easier for our clients to actively manage their energy account.

We have listened to our clients' feedback and requests in developing the new portal and will continue to do so as we roll out an ongoing programme of enhancements.
Everything in one place
You can now see full and detailed data about your energy across electricity, gas and water, including contracts, billing and usage all in one place. This way, you can save money by studying the energy efficiency of your company. We all like to know where our money is being spent and the portal makes it clear.
Detailed reporting
There are many perks to our newly designed CECIL portal. It has a clean and user friendly dashboard which shows how much is being spent, billing issues, a support centre, a meter data centre and much more. What's even better, is that you have direct access to reports for electricity, gas and water and have the option to display the data in tables or charts, whichever you prefer. All these features were created with the user in mind, making the process seamless and easy.
Supporting your net zero journey
CECIL will help your business identify wastage and reduce usage. Achieving net zero is now crucial more than ever and we are working hard with our clients to help them take steps to tackle global warming and climate change.
CECIL client portal brochure