Partnerships and memberships.

And collaborate
Forging strong relationships
In keeping with our core values, we work to cultivate strong relationships with suppliers, partners and membership groups which, in turn, helps our teams provide good quality advice to our clients for any energy or water related project.

Made in the Midlands and Made in Yorkshire
We are a patron of the Made in the Midlands and Made in Yorkshire member groups. Control Energy Costs has worked with these groups to give local businesses the opportunity to join forces and benefit from our service range on a more competitive scale by setting up the Made In Group Energy Club.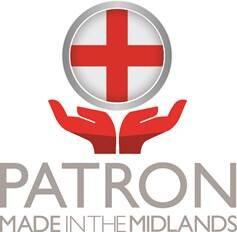 It would be fair to say that Control Energy Costs have brought considerable benefit to our members in providing sound advice and delivering tangible savings. As a patron of the Made in Group incorporating Made In the Midlands and Made in Yorkshire they promised to bring their considerable knowledge of the energy market and provide that "extra mile" attitude that we expect of ourselves. I have no hesitation in recommending the services of Control Energy Costs as well as the value in our association with them.
I have worked with Control Energy Costs for many years now and they have presented at a number of seminars and webinars for us, helping our members understand the complex area of energy. We know they support a good number of our members and the feedback is always of the highest order.
"Whilst our members have previously had access to national providers via the British Chambers of Commerce, we felt it was the right time to appoint an organisation that understood the local fabric of the area. The region has a higher than average concentration of industrial businesses and these companies use a lot of energy, many not fully understanding how the system works and how you can save money by managing it more effectively. Control Energy Costs was the ideal choice as they already work heavily in the Black Country and have presence here. Feedback has been fantastic in terms of the service and results they've already delivered."
The name says it all – Control Energy Costs. Keeping energy costs down through effective procurement and energy management is more important than ever for Gatwick Diamond businesses. Having CEC in our membership – indeed as one of our Business Champions – is a real plus for gdb. We are, for example, very pleased that CEC participate in our 'Diamond Experts' programme offering complimentary initial advice to fellow members. CEC's support for our business community reflects their commitment to service and adding value through building lasting relationships.
Energy Institute
Control Energy Costs is a member of the Energy Institute, the professional body for the energy industry, developing and sharing knowledge, skills and good practice towards a safe, secure and sustainable energy system.
This is a great source of learning for our employees, enabling them to get the best training and support in a continually developing and innovating marketplace.

The Association of Industrial Laser Users (AILU)
We provide AILU members with the market intelligence to assist in making decisions within a volatile energy market. Our holistic approach to energy management enables us to provide advice and guidance on fixed and flexible procurement as well as ESG, net zero strategies, renewables from feasibility studies, financing, project management and grid connections. We also advise members on legislation and compliance as well as dealing with billing issues through our bureau services.