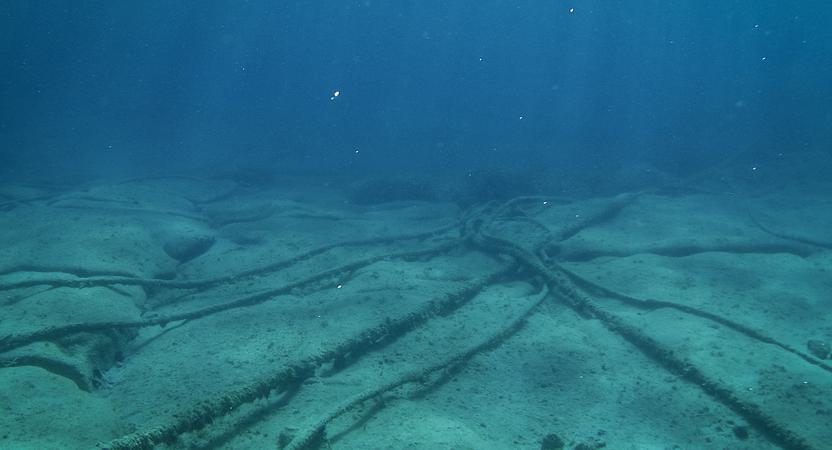 Subsea cables: energy solution or marine threat?
It may be a surprise to learn that a large proportion of the world's power is connected by an intricate series of underwater cables, which span hundreds of thousands of miles and are found across almost all of the world's largest oceans..
However, while they are helping to alleviate the impact of the energy crisis, they could pose a significant threat to life underwater – one of the few places on Earth that has remained largely untouched by humans.
An energy goldmine
With the energy crisis increasing the strain on the UK's power, it's more important than ever that we maintain the infrastructure used to supply it.
In December 2022, Ofgem approved four new high-voltage subsea cables, as part of its Accelerated Strategic Transmission Investment Framework. These cables were expected to directly alleviate the energy crisis by delivering electricity from wind farms in Scotland to the National Grid.
The cables - along with planned upgrades of powerlines across Scotland – are also expected to strengthen the UK Government's target to achieve 50GW of offshore wind power by 2030.
The project had been in the pipeline since 2005, with the view that the Western Isles could be "a world class resource in renewable energy."
Scottish and Southern Electricity Networks (SSEN) Transmission regarded the scheme as "a critical milestone to support our collective net zero and energy security ambitions and we welcome Ofgem's approval of the need for the investments required to deliver 2030 offshore wind targets.
"it also offers opportunities for smaller community projects to sell their electricity to the grid.
Impact on marine life
Scientists believe that the electromagnetic fields (EMF) that these cables generate could be detrimental to bottom-dwelling marine life, many of which rely on their own internal sense of magnetic north to navigate or use electric fields to help them hunt. As a result, they could divert from their normal path.
Power cables are installed beneath the sediment for protection, which researchers claim, "has a much bigger impact on the surrounding habitat" compared to telecommunication cables, as they disturb the surrounding seabed. Initially, this can lead to greater species biodiversity but they are unlikely to survive for as long.
Beyond localised habitat damage, heat and turbidity caused by cable burial, risk of entanglement and the introduction of artificial substrates could all negatively impact the marine environment, either temporarily or permanently – although the surrounding areas are often designated as "protected" to restrict anchors, bottom trawls and fishing.
Minimising climate impact
Despite the concerns to marine life, a large positive consideration is that submarine cables do not pollute the water and can even be recovered and recycled after they've served their time.
Their carbon footprint is also relatively low compared to most of the infrastructure used to provide internet. Some scientists have even "advocated for more cables, connecting large onshore data centres on renewable grids, in order to minimise fossil fuel consumption."
The expected expansion of the marine renewable energy sector adds to the concern for marine life; however, they do offer huge potential in renewable energy generation and the eradication of fossil fuels.