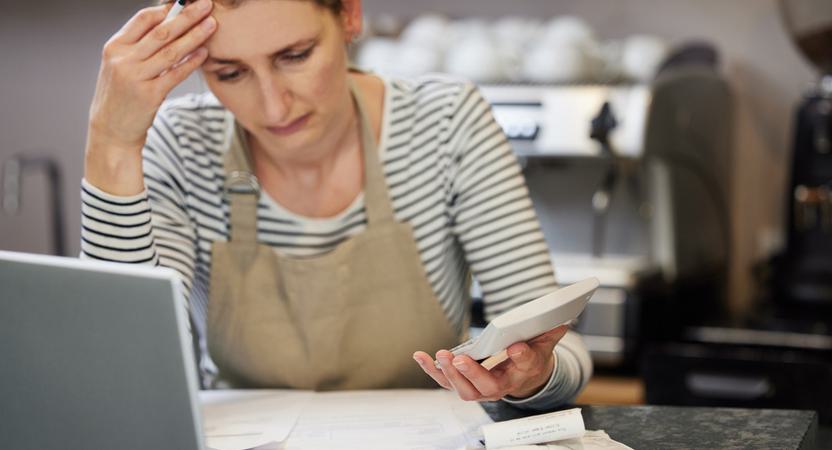 Businesses threatened by credit insurance amidst energy crisis
As electricity and gas contracts come up for renewal for many UK businesses, the credit implications of higher value energy contracts are posing an additional threat to their survival.

Credit insurance
Energy suppliers will always consider the credit risk when offering a new contract to a client, as credit insurance offers them financial protection against bad debt. However, the surge in energy prices and the volatility of the market are increasing the risk to the insurers in providing that credit.
Consequently, businesses are finding that credit insurers are refusing to provide cover and in turn their energy suppliers are declining to offer a renewal contract. Some have been forced into paying big security deposits to evade being left with punitive out of contract rates.
SMEs are high-risk to insurers
Small and medium-sized businesses (SMEs), particularly in the hospitality, retail and leisure sectors, are considered "high-risk" to credit insurers. Struggling to recover in the aftermath of Covid-19, their revenue will also be hit by decreased consumer purchasing power, as rising domestic bills and inflation cause the public to cut down on non-essential spending.
Unless businesses can demonstrate a good credit record, energy suppliers are not willing to take the risk. Credit insurers that work closely with energy suppliers would generally be looking at businesses to have two years of post-pandemic accounts published, as evidence that they are robust and financially sound.
Government support
Following the PM's announcement on 8th September 2022, businesses who are struggling to protect themselves against soaring energy bills are expected to receive a support package for a six-month period. The package includes the reintroduction of a trade credit insurance scheme for energy.
She also announced a joint scheme between the Treasury and the Bank of England to provide up to £40bn Covid-style loans to energy suppliers, helping them to meet the "extraordinary" cash requirements they face in the wholesale gas and electricity markets. The scheme is expected to be up and running by the end of October or sooner.
These measures are proposed to "ensure that firms operating in the wholesale energy market have the liquidity they need to manage price volatility."
Next steps
You may think that holding out till the last possible opportunity to renew your contract is the best strategy but this is not advised. Not having a plan and simply delaying a decision to renew could leave you vulnerable.
If you need an opinion or would like to find out more about fixed or flexible purchasing, please get in touch with us.
You can also download our free flexible energy eBook.