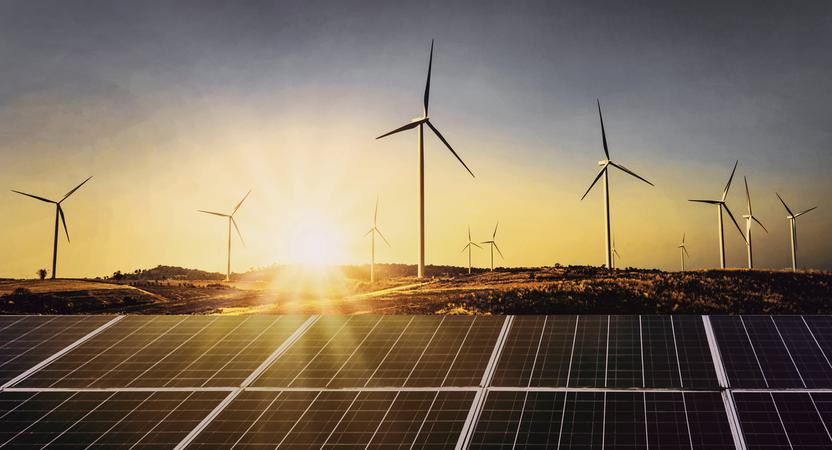 Global hyperdrive for wind and solar generation
New data published in the Global Electricity Review from energy analyst, Ember, reveals that May 2023 was the first full month on record to see wind and solar electricity overtake fossil fuel generation in the EU. Wind and solar accounted for 31% of electricity, while fossil fuels generated a record low of 27%.
This hyperdrive of renewable transition marks a significant turning point for the fight against climate change. It's also the first time ever that an annual drop in fossil fuels has occurred without the influence of other factors such as the recession and the pandemic.
Ember believes that the culmination of growth in solar power, strong wind performance and low electricity demand are responsible for this record.
It is projected that wind and solar will form the backbone of EU electricity in 2023.
Major milestones in the UK
In May 2023, the National Grid reported one trillion kilowatt hours (kWh) of electricity generated from renewable sources, which would be enough to power UK homes for 12 years. They predict that the next trillionth kWh will take just over five years to reach.
Drax Electric Insights released findings from an Imperial College London report in June 2023, which revealed that 32.4% of UK electricity was supplied from wind power during the first quarter of 2023, the first time in 100 years that the UK has not been primarily reliant on fossil fuels. It is also the first time that wind has provided the largest share of power in any quarter in the history of the country's electricity grid. The particularly windy weather experienced in January contributed in part.
Gas followed closely behind, supplying 31.7% of electricity, outpaced by wind due to increased offshore wind capacity and falling electricity demand.
In the first three months of 2023, renewable sources (wind, solar, biomass, and hydro) contributed 42% of UK electricity, while fossil fuels supplied 33%. The remainder was supplied by imports from abroad and the country's shrinking nuclear fleet.
Dr Iain Staffell of Imperial College London and lead author of the quarterly Drax Electric Insights report series commented, "In the space of a decade, the UK has almost completely cut out coal... wind out-supplying gas for the first time is a genuine milestone event and shows what can be achieved when governments create a good environment for investors in clean technology."
With Drax eliminating the use of fossil fuel at its North Yorkshire plant and replacing it with renewable power, only one coal-fired power station remains in the UK. This is a pivotal step toward reducing UK reliance on foreign gas imports.
The future looks green
This data suggests a global movement toward a net zero future. However, momentum needs to be sustained.
To find out how your business can get onboard with the renewable transition, download our green eBook.