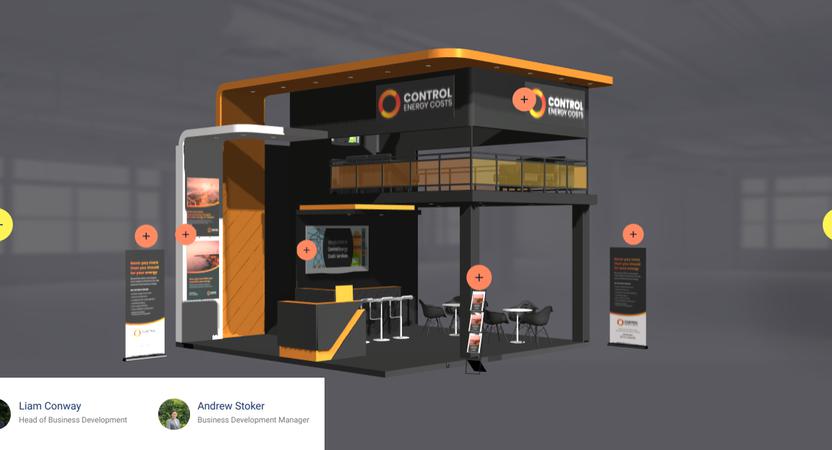 Visit our stand at UK industry's first virtual expo
30+ Events. 200+ Exhibitors. 5000+ Expected Visitors. 1 Goal: Backing British Industry.
Beginning August 17th, Backing Britain Live 2020 is a two-week business festival run by the Made in Group. Originally scheduled to be held at Coventry's Ricoh Arena, the advent of social distancing has meant this event has now been transformed into a first of its kind virtual exhibition.
Launched in 2009, Made in Group is a private manufacturing network for the UK, which now contains 600 UK manufacturers ranging from the likes of Jaguar Land Rover, Liberty, Atlas Copco, Moog, Mazak, Siemens, Fanuc, etc.
This groundbreaking event will include keynote speeches from industry leaders such as CEO of Gardner Aerospace Dominic Cartwright and CCO of Brompton Bicycle Stephen Loftus, alongside networking areas and over 160 manufacturing exhibitors. The group's aim is to promote, inspire and share best practice within UK manufacturing.
Control Energy Costs are energy and water consultants, providing tailor made utility management, procurement and support services.
As Patron Members it is great that we can be involved in this virtual expo and speak with attendees about how we can be a trusted partner for their energy requirements.
Made in Group is targeting 5,000 delegates for this event and offering free tickets to the entire UK manufacturing industry. We'd love to virtually connect with you and have as many of our customers and supply chain as possible involved, click the following link here to book your place.