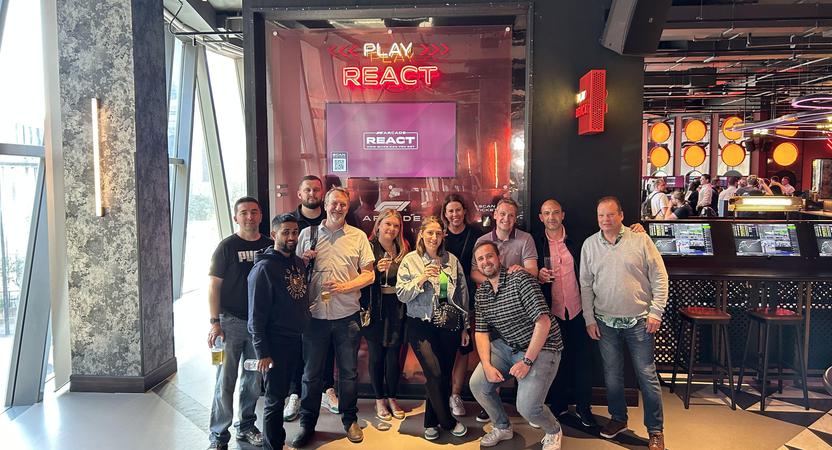 The Client Relationship Management Team head out to burn rubber
Since the development of the new Client Relationship Management team in April - which brought together the Client Management and Market Analyst teams – our new team have been working together to streamline client management and onboarding of new accounts to provide clients with a smoother and more efficient service.
On Wednesday 7th June, the newly merged team spent the evening at the F1 Arcade in London, to help strengthen our bond.
Swapping our office chairs for full-motion racing simulators, we engaged in some friendly competition as we burned (virtual) rubber!
Client Relationship Director, Adriano Zucchelli, who is heading up the new team said, "We have recently formed one big client facing team which has clearly brought people together and this was a great opportunity to continue to bond and celebrate our team success. A fantastic night!"
The evening undoubtedly strengthened the team bond and we are looking forward to future events together!