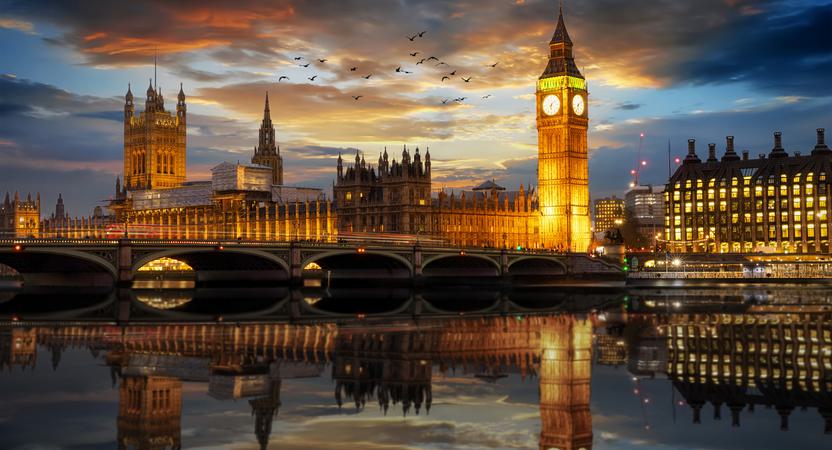 Has the energy crisis been decades in the making?
With high energy bills continuing to disrupt the UK, some may wonder how we have got to this point. Industry experts have suggested that the crisis was the inevitable result of decades of bad political decisions.
The four main areas of bad political decision making are: gas consumption, energy security, nuclear aversion and cutting of green subsidies.
A dash for gas
The UK appetite for fossil fuels grew in the 1990s, with privatised electricity companies embarking on a 'dash for gas' - transitioning UK electricity generation away from coal and towards newly discovered natural gas supplies in the North Sea. As a result, gas consumption peaked in 2001.
Former energy minister, Brian Wilson, who served during Tony Blair's Labour government from 2001 to 2003, reported that heavy reliance on gas was something he didn't believe to be 'a great idea.' He also claimed there were even plans to have complete reliance on Russian gas although, fortunately, that never came to fruition.
UK gas reliance continued to increase over time. In 2020, gas imports were delivered via a pipeline from Norway, the Netherlands and Belgium – known as Nord Stream 1 - with the rest imported by ship in the form of liquefied natural gas (LNG) from Qatar, the US and Russia.
However, as demand continued to rise in the mid-2000s, domestic North Sea gas production began to fall sharply, as a result of shutdowns for maintenance or following accidents e.g. the escape of gas in Total's Elgin field in 2012. This increased dependence on gas imports. This is coupled with the lack of storage facilities, UK gas supply was left at the mercy of volatile gas markets; the primary reason why the UK has been one of the hardest hit countries by soaring gas prices.
This fossil fuel frenzy arguably risked the future of UK energy security, as was suggested in a disturbing report published by Ofgem in 2009.
Energy security
During David Cameron's government, George Grant, founder of Stag Energy, put forward a proposal to mitigate this risk, known as 'The Gateway Project', by drilling into salt caves under the East Irish Sea Basin to increase gas storage capacity.
Despite granting planning permission in 2008, the financial crisis struck and the Government refused investment, countering that 'there was not a need to intervene to support more gas storage'.
Arguably, their refusal has increased the risk to energy security when faced with sky high energy prices.
Choosing not to invest in gas storage sooner also had consequences for the UK's energy security within the nuclear industry.
Nuclear aversion
Nuclear power has been in decline since the 1990s, when it accounted for the generation of around 25% of the UK's electricity.
Nuclear power plants are a zero emission clean energy source. However, expensive and complex to build, they have been avoided by politicians over the years. According to former prime minister, Boris Johnson, the anti-nuclear attitudes of Labour and the Liberal Democrats were to blame.
It was only in 2010, when the Liberal Democrats entered a coalition with the Conservatives, that nuclear projects were given the go ahead, but without public subsidy. They introduced a price guarantee for nuclear and other generators of low carbon power, yet failed to attract enough investment. Without public subsidy to support investment, it proved difficult to secure new nuclear plants.
However, it is argued that the stalling of nuclear power is also consequence of Conservative Prime Minister Margaret Thatcher's decision to privatise the energy market, which led to the privatisation of eight nuclear plants in 1996. Faced with high start-up costs and uncertain profit as a result caused many nuclear projects to fall through.
Boris Johnson pledged to invest £700m for a new nuclear power plant known as Sizewell C at the beginning of last year, a project which is still in motion.
Green culling
Decisions made by David Cameron's government to 'cut the green crap' had a major impact on UK renewables in response to surging energy prices.
Energy minister at the time, John Hayes, appeared to reverse the low-carbon agenda by advocating a growth in coal. Consequently, culling of many green policies followed, such as cutting renewable subsidies, tightening planning rules for onshore wind and scrapping the zero-carbon homes policy.
Had these subsidy cuts not been made, this could have cut annual energy bills by an estimated £9.5bn under the October price cap, according to Carbon Brief.
A lesson learnt?
Revisiting the past can't undo the mistakes made. We can only hope that they inform future Government decisions in protecting the UK from energy price shocks.