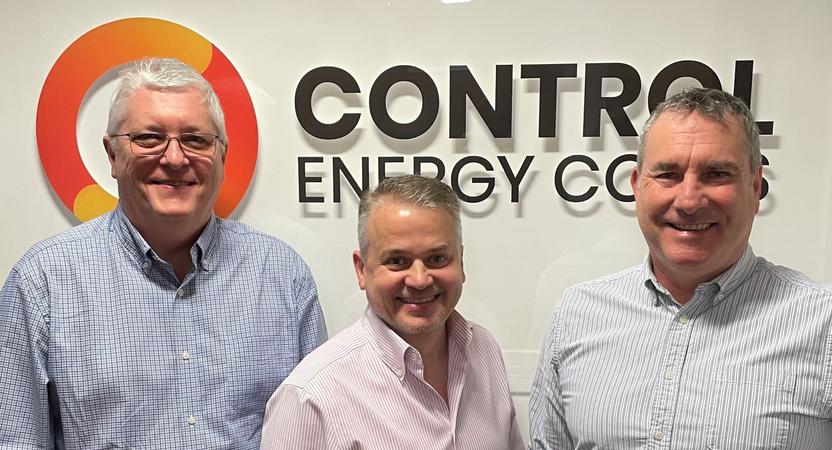 Phil Ager's Silver Jubilee
25 years ago, in July 1997, Phil Ager joined Control Energy Costs. Chris Ellis came on board 21 years ago in September 2000 and Dan Oman 20 years ago in July 2002.
Control Energy Costs had already been going for 16 years when Phil joined and in 2014, Phil, Chris and Dan bought out the business from the founders, who were looking to retire.
Phil took the role of Managing Director, Chris is Production Director and Dan is Operations Director. With their combined 86 years in the energy market, 66 of those with Control Energy Costs, they have seen many changes and know more about the energy consultancy sector than most!
It has been an exciting and very busy time for the whole team since that point. In 2019 we rebranded the company and formalised our brand values, which have served as a guiding light since then.
Our brand values of transparent, focussed and progressive are the foundation to everything we do and our plans for the future:
We are committed to our people and were awarded Investors in People accreditation in 2020. Our people are the ones delighting our clients day in, day out, We promote skills development, encourage participation and ideas, and support physical and mental wellbeing, as well as family life.
We have launched new services and provide advice and information for clients on many different aspects of business energy
We have many long-term relationships, founded on trust and mutual confidence and we are open about every aspect of what we do, including how we are paid
We have been championing renewable energy, running a "green energy" awareness campaign since 2020, and are well under way on our own path to net zero
Under Phil's, Chris's and Dan's stewardship, the company has grown, offering excellence to clients and positioned perfectly to support businesses that want to save on their energy costs, embrace renewable energy and work towards net zero.
At the end of the day, none of us ever forgets our ultimate purpose – providing outstanding service and negotiating the best deals for you, our client. Here's to the next 25 years!