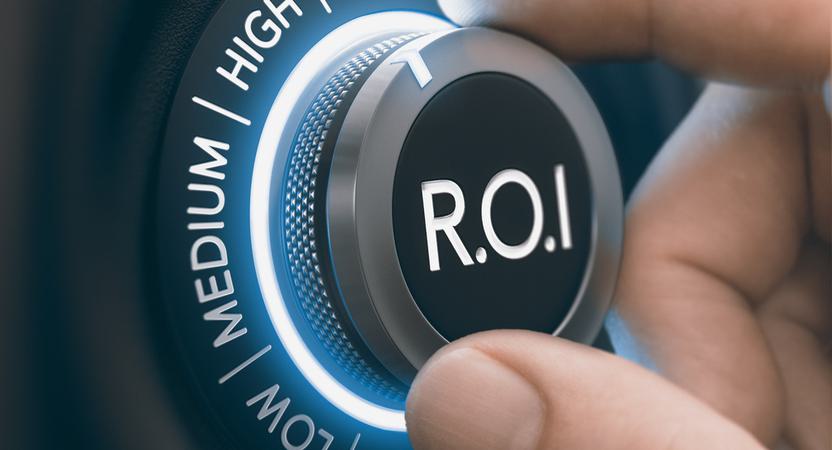 A faster return on investment for renewable projects
As the threat of climate change becomes a pressing issue for many businesses, more and more companies are considering how they can become energy efficient.
Yet, the exponential increase in wholesale energy prices has meant that saving money is also high on the agenda. Faced with an unprecedented period of market volatility, adopting a more renewable business model while mitigating costs has never been more important.
The good news is that a choice doesn't have to be made between the global energy crisis or the climate crisis; businesses can tackle both at the same time.
Faster return on investment
Renewable technology (the production of energy from natural resources such as wind, solar, hydro, tidal, geothermal and biomass) undoubtedly requires significant investment. However, two contributing factors have greatly reduced the timescales of return on investment (ROI), making renewable investment a highly attractive proposition.
A year ago, the investment in infrastructure required meant that the ROI was likely to have taken several years. Fast forward to today and we see that energy prices have risen to such a degree, that the ROI on renewables has shortened dramatically.
Additionally, renewable energy is becoming increasingly economical due to falling costs of solar panels, wind turbines, and batteries for energy storage. As such, the time required to recoup initial investment is now significantly reduced. Therefore, renewable investment is increasingly considered as a self-sustainable option for many businesses.
In the current period of price volatility, renewables have also shown greater resilience and more security than fossil fuel generation.
Government support for renewables
The use of renewables has received increased fiscal support from the government in recent years. Solar PV, battery and electric vehicle expenditure is now growing at rates consistent with reaching global net zero emissions by 2050.
On 11th August this year, a consultation was launched to focus efforts on supporting biomass technology with associated carbon capture, as a means to producing home-grown energy with negative emissions.
According to Business Secretary Kwasi Kwarteng, "The more clean power we generate within the UK, the less exposed we'll all be to volatile gas markets that are pushing up bills."
The future is renewable
The threat of climate change is not something we can ignore. Often described as one of the greatest challenges we face, the impact could be catastrophic and irreversible if action is not taken now.
While the technology and infrastructure set up costs are high, the reduced cost of renewable energy and shortened ROI make it a more attractive investment opportunity, paving the way towards a cleaner and more secure energy future and helping businesses achieve the UK target to be net zero by 2050.
In 2020, for the first time in UK history, renewables accounted for more than 43.1% of the total electricity generated, outstripping fossil fuel usage.
Green energy eBook
If you would like to explore renewables further, we have developed an eBook as a simple, comprehensive guide to help you understand how green energy could financially benefit your business.
The eBook is free to download. Sign up for your copy from the button below.