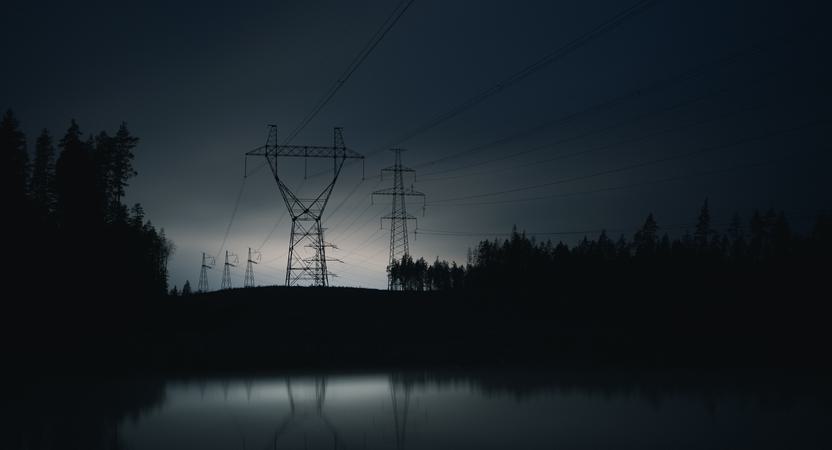 Electricity Supply Emergency Code
The National Grid ESO Winter Outlook Report, published in October 2022, outlines the 'planned interruptions of electricity supply to businesses and households' in the event of energy shortfalls. Following this, Chief Executive of the National Grid, John Pettigrew, issued a warning that the UK could face blackouts during the 'deepest, darkest evenings' in January and February 2023.
At present, the unforeseen mild winter weather and surplus storage of gas has instilled cautionary confidence in the National Grid that there will be sufficient generation this winter, deeming blackouts an 'unlikely' scenario. However, if recent months are anything to go by, situations can change radically, therefore, businesses should prepare for the worst-case scenario.
Insufficient gas for power generation in the UK, with reduced electricity imports from Europe, is one of the worst-case scenarios listed in the National Grid report. Under this scenario, the National Grid cautions that the Emergency Supply Electricity Code (ESEC), which was developed before the energy crisis, will need to be invoked.
What does the ESEC involve?
The ESEC details the precautionary measures that will need to be enacted throughout the UK to conserve energy in the event of a shortage.
It consists of three main stages:
Direct appeals to the public and industry to reduce their power consumption
Restrictions placed on companies' electricity consumption, for example, requiring companies and firms to reduce their energy usage by a certain percentage
Rolling blackouts, also known as 'rota disconnections
Rolling blackouts
Rolling blackouts are deliberate outages imposed by the electrical grid operators when there is an imbalance of supply and demand. Designed to prevent a large-scale blackout, rolling blackouts are a temporary measure to ease the strain on the power grid.
The blackouts would impact households and businesses and would be carried out in three-hour blocks. The frequency of these blocks will depend on the severity level of the energy shortage and the corresponding action specified in the ESEC.
The threat of blackouts has encouraged the National Grid to direct their investment toward "connecting renewables" and the "decarbonisation of energy networks". Their hope is that "connecting clean energy at scale and pace will bring down energy bills for customers and increase energy security."
Support for your business
National power outages could be imposed with just one day's notice. Despite the unlikely occurrence of blackouts at present, having a contingency plan in place now is the best way to mitigate disruption to your business.
You could begin by reviewing your business' energy consumption, to help you identify effective ways to conserve energy and reduce costs. If you are a client of ours, you can manage your energy via our client portal, CECIL, which gives you access to full and detailed data about your energy across electricity, gas and water, including contracts, billing and usage all in one place.
You should also review the ESEC publication to help your business prepare.
If you need help managing your energy consumption or would like an opinion, please get in touch with us.