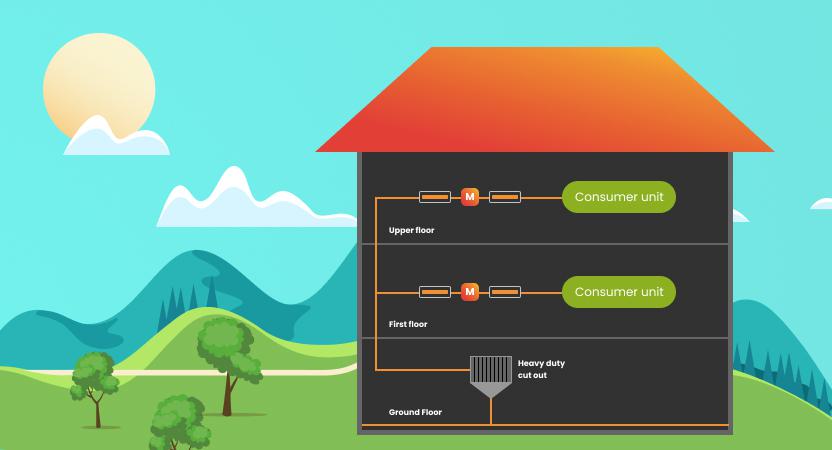 Building Network Operator (BNO)
Many of our clients have businesses in buildings where their electricity is supplied by a BNO arrangement. The purpose of this article is to give you information on the obligations placed on you and your landlord and whether any practical work needs to be undertaken on the electrical installation.
What is a building network operator (BNO)?
A building network operator, also known as 'BNO', is the organisation that operates or owns the electricity distribution network within a multiple occupancy building, between the intake position and customers' installations. A BNO may be a developer, building owner, landlord or similar function in control of a building infrastructure at that given time.
At Control Energy Costs, we work directly with independent utility connection specialists with expertise in BNO network delivery. These specialists can guide clients who have large mixed occupancy buildings and help them identify that they are indeed a BNO, whilst letting them know what responsibilities they have.
Across the country, many building owners remain unaware that they are actually a BNO, due to the lack of knowledge within the industry.
If you own a mixed occupancy building with several different electricity meters in it and need assistance, we will guide you through what needs to happen next to ensure you are covered legally, making sure your building is operating as it should.
How are our services useful to a BNO?
If all your organisation's duties as a BNO - including safety considerations - are not fully discharged, there is a genuine risk of electrical fault including fire or even risk to life, complete with attendant legal exposure. To put it simply, our services can help you ensure regulatory compliance, as well as keep you and your building users safe. Avoiding safety and risk measures can ultimately lead to a charge of corporate manslaughter if situations are not dealt with culpable conduct.
The BNO design standard does also offer flexibility as well as risk. If you are a BNO, you can reconfigure the installation within your building internally with the right support. As a business, you will have a certain degree of autonomy over the management of your electricity supplies. You will be less beholden to local monopolistic distribution companies, freeing up improved project delivery times, and allowing you more control over the architecture and layout of connections within your building.
How can we help?
Our consultations are beneficial as we manage the legal and safety risk for the clients. We take the headache away from the BNO process by mitigating risks so you can focus on core business. Our aim is to understand your exposure and what it is you need, apply our knowledge and then explain how we can support you.