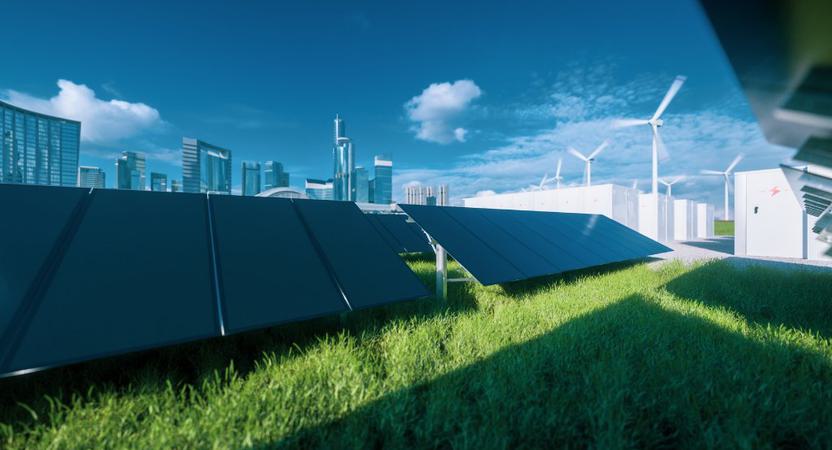 Manufacturing and moving towards net zero
The UK was the first G7 country to set legislation around net-zero emissions targets.
The report produced by MakeUK and E.on on 19th May looks at how manufacturing is adapting and preparing for the ambitious targets in place.
This article provides a summary of the key findings and you can read the full report here.
The report highlighted that in terms of manufacturing:
90% are aware of the net-zero UK target in place
65% of those renegotiating contracts for energy found a better deal
40% of those who had invested in efficiency measures were reaping the benefits
Manufacturers are placing more importance on what they can do to achieve the net zero targets as the spotlight is upon them, not just from the Government, but also from investors and consumers.
Industry accounts for 21% of emissions, with manufacturing representing 11% of this total.
Technical ways to reduce emissions

Energy efficient equipment
Renewable on-site generation
Improvements to efficiency for buildings
Behavioral changes implemented from the top down
Data used to highlight efficiencies and problematic sites and areas for improvement
Energy pricing
60% of manufacturers reported that they had seen an increase in the cost of energy. The sectors particularly worried about increasing costs were metal, rubber, plastics, and chemicals.
What actions are being taken by manufacturers?
The main action is contract renegotiation and switching to a renewable energy guarantees of origin (REGO) contract with their energy supplier. Using more energy efficient equipment is also high on the list of changes being implemented as is ensuring buildings are as efficiently run as possible.
Climate change agreements
Although manufacturers are taking measures to improve energy efficiency, the report highlighted that only 1% of those surveyed had a climate change agreement in place. The Government has recently extended applications for climate change agreements (CCAs), so those without one in place should consider this as a priority. To find out more about CCAs, view our explainer video here.
(Please note that the deadline to apply for a climate change agreement has now passed.)

Energy efficiency driving profits
40% of manufacturers surveyed reported financial benefits and increased profit margins as a result of implementing energy efficiency measures. Any manufacturer with energy intensive processes was more likely to report this as a positive outcome.
Low cost measures can drive efficiency
There are several low-cost changes mentioned in the report such as
Replacing lighting with LED lighting
Purchasing renewable energy
Putting sensors on the production line so conveyor belts only operated when necessary
Capturing heat from production to heat water
There is strong sentiment that sustainability and energy efficiency can be a focal point as part of a 'green recovery' which includes fewer journeys to a traditional office or place of work and more focus on the environment and green credentials for businesses.
If you are part of the 99% of manufacturers without a climate change agreement in place, why not get in touch with the team to see how we can help?