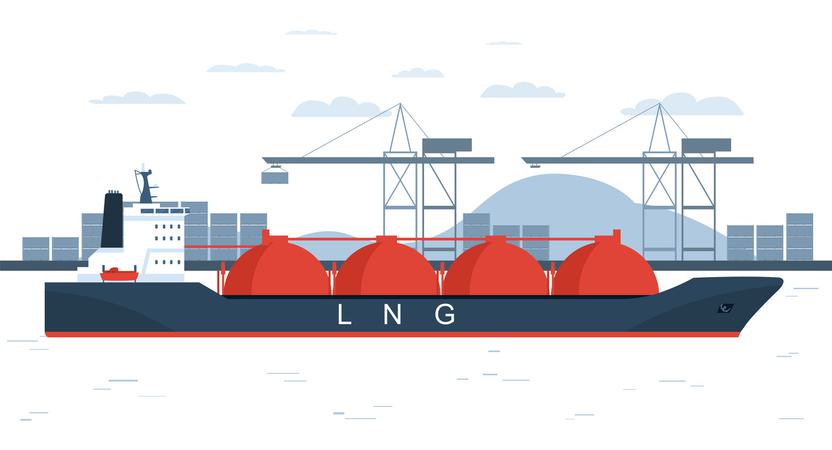 US gas imports will be doubled over the next year
Since Russia imposed restrictions on European gas supply, the UK has been hit by soaring energy prices. Increased demand and energy shortage fears caused European nations to overspend on Liquefied Natural Gas (LNG) imports last October, leaving hundreds of LNG ships lingering along the coast of Europe, unable to unload their cargo.
Record-breaking LNG imports
It's no surprise that the UK's Grain LNG terminal – Europe's largest LNG receiving terminal - recorded their busiest ever year in 2022, with a 60% rise in shipments compared to 2021. Welcoming a total of 91 ships, the terminal saw the highest number of cargo arrivals since 2011.
Last month, Prime Minister Rishi Sunak announced plans to double US imports of LNG to 9-10 billion cubic metres; approximately an eighth of the gas the UK uses every year.
Together, the UK and US are aiming to stabilise energy prices, strengthen energy security and support a stable energy transition to meet the 2050 net zero target. Both countries will also increase collaboration on developing new nuclear and green energy technologies.
Lifeline or injury?
While meeting demand, increasing reliance on LNG could be counter-productive, as the production and transport of LNG causes up to ten times the carbon emissions compared to pipeline gas. Additionally, the UK has limited gas storage capacity, so any excess gas will have to be exported. Some are even doubting whether US gas supply can adequately replace the substantial supply the EU was receiving from Russian imports.
The cost of US LNG imports has also doubled since late 2021. Costing an average of almost $4 billion a month, last year's expenditure was significant. There is hope, however, that the substantial cost of LNG will accentuate Europe's high dependency on Russian imports and accelerate the transition to renewables.
Another consideration is the premature fall in gas prices, a situation that had not been forecast to occur so early on in the year and there are predictions that prices will fall further as we progress through the year. There is no certainty, however, that they will remain this way - global tensions could drive wholesale prices back up again.
Since the majority of this US gas is sourced from fracking, increasing LNG imports significantly hampers efforts towards global warming. Added to the high cost and the lack of confidence that supply will even meet demand, it is most likely adding further injury to the energy crisis rather than offering a lifeline.