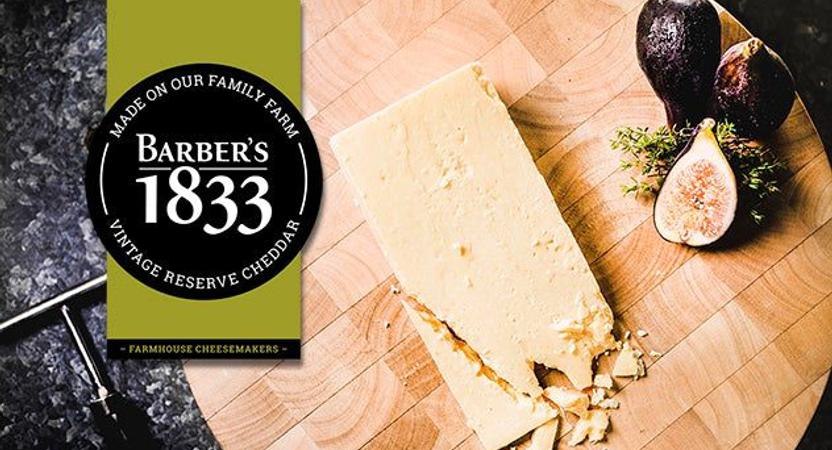 Managing metering and data collection for Barber's Farmhouse
Barber's Farmhouse has been a client of ours since 2011 and decided to work with us on a metering and data collection project. Control Energy Costs looks after practically everything utility related for Barber's Farmhouse including energy and water procurement, new sites and infrastructure, metering and budget reporting.
About Barbers Farmhouse
The Barber family have been making cheddar cheese for longer than anyone else worldwide. So, when it comes to combining the finest West Country milk with traditional manufacturing methods to produce award-winning cheese, they know their stuff.
Founded In 1833, by Daniel Barber Barber's cheese is now one of the oldest surviving cheddar-makers in the world two centuries later.
After looking for guidance on understanding their energy consumption, it was agreed with Barber's Farmhouse that Control Energy Costs would project manage a metering project across their electricity portfolio. The aim was to give our client clear visibility of consumption data and usage across their estate.
Ongoing management of metering & data Collection for Barber's Farmhouse
Our ongoing working relationship with Barber's means that we project manage any metering and/or data issues that arise, working to ensure that supplier charges are always based on accurate data. We provide them with detailed consumption reports and access to visibility of their data via our client portal. From here exception reporting is set up which allows us to pick up on anomalies as soon as possible, identifying areas of wasted energy to make savings and be sure they are doing their bit for energy efficiency and the environment.
Feedback from Barber's Farmhouse and various clients over the years tells us that trying to resolve a metering and data issues via an energy supplier can be very time consuming. We take that headache and deal with it directly.
Whilst the initial project was aimed at Barbers larger Half Hourly electricity portfolio, we are now working with them to install automatic meter readers (AMRs) across their smaller non-half hourly metered electricity, gas and water supplies, with this date also being visualised within our client portal.